Enrollment
Don't Count the Days, Make the Days Count
Are You Ready To Get Help?
At Northridge Addiction Treatment Center, we seek to make the admissions process as fast and friendly as possible. Identifying that you have become addicted to drugs or alcohol is the courageous first step toward lasting rehabilitation. Realizing the upcoming changes can feel overwhelming but look to the investment you are putting into your future. Sobriety is possible, and recovery doesn't have to be a wish. We understand enrolling in treatment can feel intimidating. We are here to guide and support you every step of the way.
What Is the Enrollment Process?
The admissions process, or enrollment process, is the first step to entering a drug and alcohol treatment program. Our admissions team is prepared to walk you through each step. They will ask you a series of questions to verify your information and confirm that we can deliver effective treatment to you or your loved one. Being prepared to enter your stay in treatment can reduce stress and leave you feeling more accommodated. There are specified items that you are not allowed to bring into rehab and certain things you may need.
Residents are prohibited to bring:
Computers
Tablets
Smart devices (watches)
Alcohol-based items (cologne, perfume, mouthwash)
Sharp objects
Weapons
Residents are recommended to bring:
Identification/Driver's License
Prescription card or pharmacy card
Prescription medications
Insurance cards
Five days' worth of clothes
Personal hygiene items
Workout outfit
Swimsuit
Cigarettes or e-cigarettes for designated areas
Deciding to enter treatment can leave you feeling overcome with questions. We composed a list of answers to the most commonly asked ones. If you have a question that isn't listed, do not hesitate to call our confidential line. Our admission counselors are eager to help you navigate through this journey.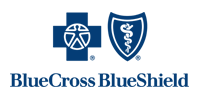 Verify Your Insurance, It May Cover the Cost of Treatment
We can verify the coverage of your insurance benefits. Please fill out our confidential insurance verification form to be sent to Northridge Addiction Treatment Center's admissions team. After submitting this form, our team will contact you to discuss your benefits. Don't be disappointed if your insurance provider is not listed. You may still qualify for coverage. Please provide your insurance details, and we will be in contact shortly.
It's that simple.
Find Meaningful Recovery
Our caring and compassionate specialists are eager to help you comfortably navigate this journey to recovery. Our individualized treatment plan, programs, and therapies may be a perfect match for you or your loved one. Let us assist you in living the happy life you deserve. It starts with a phone call.