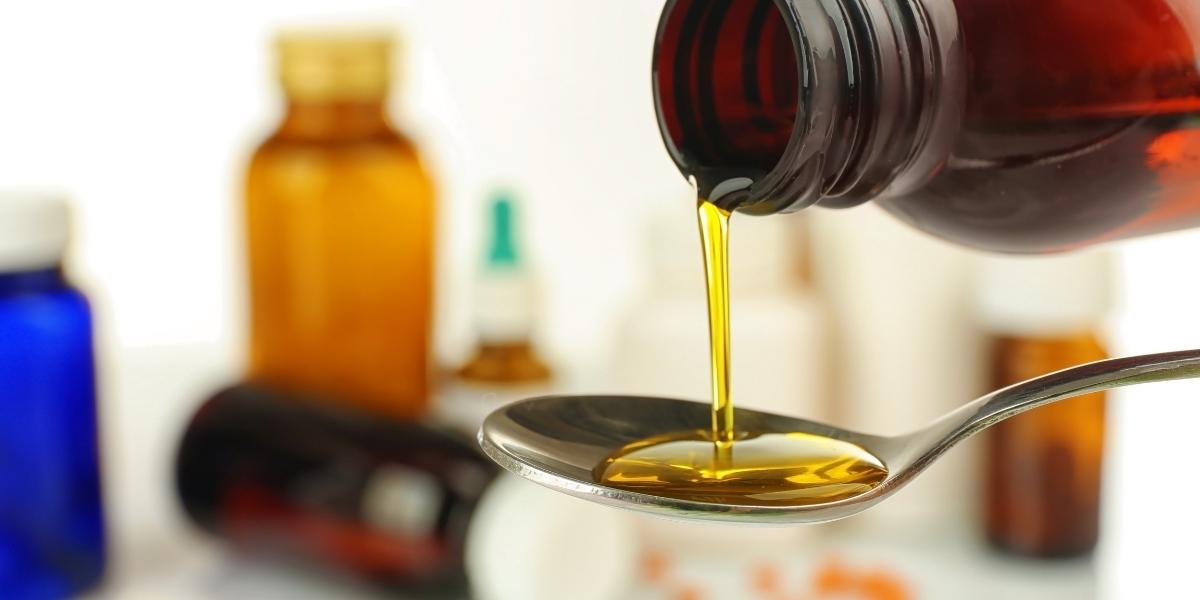 Lortab is a prescription pain medication that contains hydrocodone and acetaminophen, the generic name for Tylenol. Hydrocodone, the habit-forming ingredient of Lortab, is the most frequently prescribed opioid in the United States— accounting for more than 83.6 million prescriptions in 2017.
There are hundreds of brand names for hydrocodone products, and mostly all are combination medications. The most prescribed combination is hydrocodone and acetaminophen, manufactured under recognizable brand names like Vicodin and Lortab.
Because of the increase in hydrocodone abuse, the Drug Enforcement Administration (DEA) moved hydrocodone combination products from a Schedule III to a Schedule II drug in October 2014.
Drugs with the highest potential for harm and abuse are placed in Schedule II. Schedule I is used for controlled substances with no accepted medical use and a lack of established safety.
What Is Lortab?
Lortab is a prescription medication used to treat moderate to severe pain. Since it is a combination of hydrocodone and acetaminophen, it treats pain effectively in two ways.
Hydrocodone changes the way the body perceives pain, while acetaminophen alters pain signals to the brain, causing dual effects to alleviate pain.
Hydrocodone is a narcotic analgesic or an opioid analgesic, a family of medicines used to treat intense or chronic pain. Analgesic is another name for pain relief medications.
Hydrocodone
Hydrocodone is a semi-synthetic opioid that has been used to treat acute and chronic pain for decades. It is more effective than codeine as a cough suppressant and as potent as morphine for treating pain.
Reports of hydrocodone addiction date back as far as 1961. It is abused for its opioid effects— making you feel euphoric and forming a quick physical dependence. It is typically abused while drinking alcohol.
In 2017, The American Association of Poison Control Centers (AAPCC) reported 1,810 poisonings and one death associated with hydrocodone.
Acetaminophen
The acetaminophen in Lortab is to increase the effectiveness and strength. It is a mild to moderate pain reliever and fever reducer.
Although 60 million Americans take acetaminophen regularly, they are unaware that it is also an ingredient in these opioid combination medications. It's important to avoid taking medicines containing acetaminophen and discuss with your physician all the medication you are taking.
Acetaminophen is quickly absorbed by the gastrointestinal tract and processed through the liver; therefore, the formulation of Lortab containing acetaminophen presents a high risk of liver disease when used in chronically high doses.
Acetaminophen has been associated with fatal liver injury, known as fatal hepatic necrosis if taken at doses of more than 4 grams per day.
For these reasons, it's essential to avoid drinking alcohol while taking Lortab because it increases the already existing potential for liver damage.
Lortab 10s:
Lortab 10 refers explicitly to the 10 mg of hydrocodone in a tablet. Lortab 10/325 and 10/500 were the formulations of tablets with the highest doses of hydrocodone. The second number indicates the amount of acetaminophen in the tablet.
However, Lortab was discontinued in pill form and is only available in a prescription liquid called Lortab elixir, though other forms of hydrocodone and acetaminophen are still available under generic or other name-brand tablets.
What Is Lortab Elixir?
Lortab elixir is the oral, liquid formulation of the drug. It is a syrup-like liquid that contains seven percent alcohol in addition to hydrocodone and acetaminophen.
Lortab elixir should be used cautiously, just as other opioids. All other forms of Lortab have been discontinued.
What Does Lortab Elixir Look Like?
Lortab elixir is a yellow-colored, tropical punch flavored syrup. It contains 7.5 mg of hydrocodone and 500 mg per 15 mL of acetaminophen. It is prescribed in one-pint containers considered highly addictive.
Side Effects
Lortab may cause side effects including:
Dry mouth
Stomach pain
Fatigue or tiredness
Muscle pain or tightening
Ringing in the ears
Painful, difficult, or frequent urination
Trouble falling asleep or staying asleep
Leg, ankle, or foot swelling
Uncontrollable shaking of a part of the body
Hydrocodone or acetaminophen may also cause adverse side effects. Lortab can slow or stop breathing, particularly in older and elderly patients, within the first three days of beginning treatment and any time your dosage is increased.
Other adverse side effects of Lortab include:
Chest pain
Nausea, vomiting, loss of appetite, or diarrhea
Weakness or dizziness
Agitation or hallucinations such as seeing or hearing things that don't exist
Fever
Sweating
Confusion
Rapid heartbeat or changes in heart rate
Shivering
Intense muscle stiffness or twitching
Loss of coordination
Irregular menstruation
Decreased sexual desire
Swelling of the eyes, face, lips, tongue, or throat
Hoarseness
Hives
Itching
Difficulty swallowing
If you are pregnant or plan to become pregnant, it is essential to tell your doctor. Babies born to mothers regularly taking Lortab may have withdrawal symptoms after birth. Furthermore, hydrocodone and acetaminophen are present in breast milk, so infant exposure is a risk while breastfeeding.
Your doctor or pharmacist will provide you with Lortab's medication guide when you begin treatment and each time you fill your prescription. Call your doctor immediately if you have any unusual or allergic reaction while taking Lortab.
Dangers
Lortab can cause life-threatening respiratory depression, severely slowing breathing down, resulting in the person slipping into a coma or dying.
This risk severely increases when taken with other central nervous system depressants such as benzodiazepines, alcohol, and muscle relaxants. While taking Lortab, other hazardous drug interactions include herbal products, particularly St. John's wort and tryptophan.
Individuals who have suffered a head injury, a brain tumor, or have any condition that increases the pressure in their brain should not use Lortab, hydrocodone, or other opioid-based medications.
Hydrocodone Overdose
Symptoms of a hydrocodone overdose include:
Slow or shallow breathing
Difficulty breathing
Muscle weakness
Cold, clammy skin
Narrowed or widened pupils
Slowed heartbeat
Unconscious or unable to respond or wake up
If you experience any of these symptoms, call your doctor immediately, or get emergency medical help.
If you or a loved one takes Lortab, you should make sure you know how to recognize an overdose, how to use naloxone (Narcan), and what to do until emergency medical services arrive.
While taking any opioid medication, you should talk to your doctor about having the rescue medication naloxone if you spend time or live in a house with someone who takes or abuses prescription drugs. It can effectively reverse the deadly effects of an opioid overdose.
Acetaminophen Overdose
Acetaminophen overdose is the second most common cause of liver transplants worldwide— most commonly in the United States. It is the most common drug-related cause of liver failure.
Acetaminophen accounts for 56,000 emergency department visits, 2,600 hospitalizations, and 500 deaths per year in the US alone. Fifty percent of these cases are unintentional overdoses.
Acetaminophen overdose symptoms include:
Nausea
Vomiting
Abnormal and excessive sweating
Blistering or peeling of the skin
Jaundice or yellowing of the skin or whites of the eyes
Severe abdominal pain
Hypotension or low blood pressure
Although acetaminophen has been available over the counter for many years and is generally safe, it is crucial to keep track of your intake and read all your medication's ingredients to prevent harmful drug interactions and unintentional overdose.
Lortab Addiction
Lortab is helpful with alleviating pain but may be a gateway to opioid addiction. If you or a loved one is living with opioid abuse, help is available.
Northridge Addiction Treatment Center uses a custom-tailored, evidence-based approach to substance abuse treatment. Our private residential facility in Los Angeles is a sanctuary for healing surrounded by California's striking scenery and beautiful mountains.
Our supportive environment offers on-site medical detox with around-the-clock medical care and medication-assisted treatment to ensure comfort and safety.
NATC staff is dedicated and compassionate, treating every resident with dignity and respect, understanding your recovery is not just sobriety— but a fresh start in life.
Let us help heal the core of your addiction and find meaningful recovery. It can start with just a phone call. Reach out now.
Find Meaningful Recovery
Our caring and compassionate specialists are eager to help you comfortably navigate this journey to recovery. Our individualized treatment plan, programs, and therapies may be a perfect match for you or your loved one. Let us assist you in living the happy life you deserve. It starts with a phone call.